Learn how to quickly boost your guitar playing skills with these easy tips, tricks and helpful hints from successful guitarist, instructor, author and producer, Marlene Hutchinson. Known for her popular Learn to Play Guitar in a Day! program, as seen by millions on PBS, and featured on NPR and CBS, Marlene has a wonderfully simple way of helping you move through your challenges and advance your guitar playing skills.
Episodes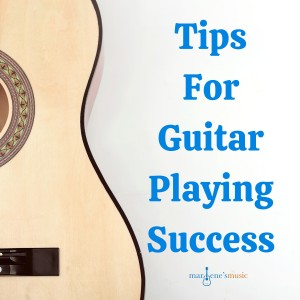 Thursday Sep 15, 2022
Thursday Sep 15, 2022
Have you ever wondered what the difference is between a nylon string acoustic guitar and a steel string acoustic guitar? The most obvious difference is of course the strings, but there's more to it including construction, sound and playability, to name a few.
In this episode Marlene compares both guitar types from head to bout, and everything in between!
Original air date: 11/12/20
Guitar Courses & Learning Resources
Learn to Play Guitar in a Day! 
Lesson of the Month Club
Coaching Sessions
Support this podcast show Join the Club! Become a Patron

Marlene's Music website & Thursday Tips www.marlenesmusic.com
Available on...


#ApplePodcasts #Spotify #iTunes #GooglePodcast #AmazonMusicPodcast #iHeartRadio #Pandora #Stitcher #Castbox #PlayerFm #FeedSpot and more!
#SherylCrow #TheDrifters #KatrinaandtheWaves 
@applepodcasts @applemusic @spotify @spotifypodcasts @podbean @amazonmusicpodcast 
Credits:
Creator, Host, Producer: Marlene Hutchinson
This podcast was made possible in part by I Create Sound
For help getting your best sound, go to www.icreatesound.com